Welcome!
British Orienteering, the South West Orienteering Association, Bristol Orienteering Klub and North Gloucestershire Orienteering Club welcome you to the 2018 British Sprint Championships at the University of Bath.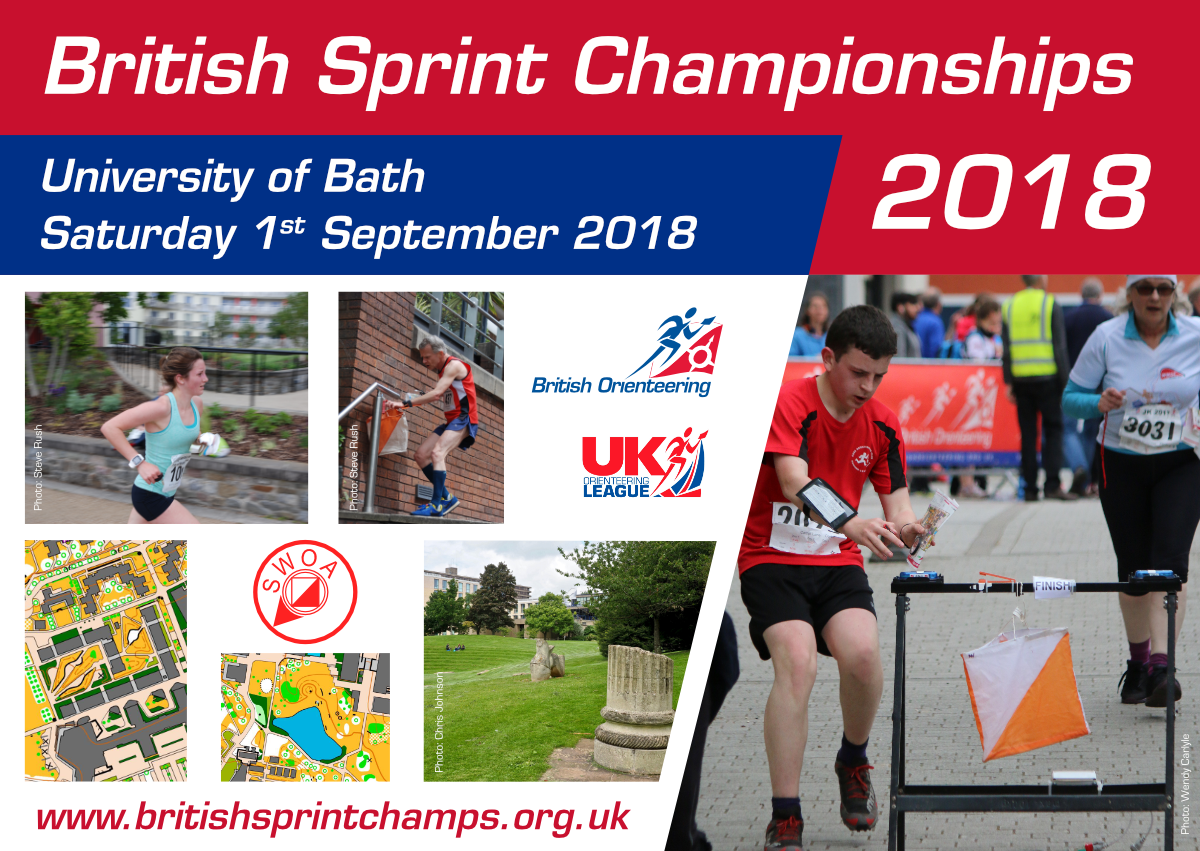 The Sprint Championships will comprise a heat in the morning and a final in the afternoon. The University Sports Centre provides an excellent assembly area, with a large balcony overlooking the final controls and finish. There will be indoor changing facilities, showers and catering, including a cafe with outside seating on the balcony. Andy Monro and Chris Poole will be providing the usual commentary. Medals will be awarded by Olympic Gold winner, Amy Williams. The event will use SPORTident controls. Contactless dibbing will be enabled for speedy racing. SI or SIAC dibbers may be used.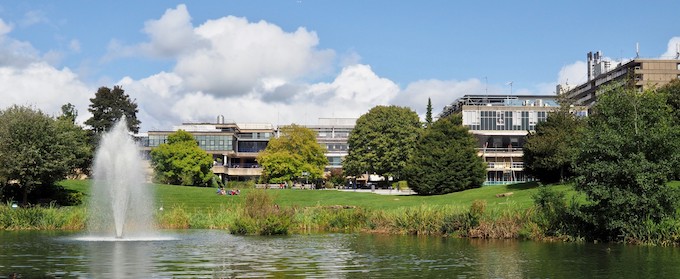 Key information for planning your weekend is:
Start times have been allocated based on rankings and are not changeable. First start will be at 10.15am. Prize giving will be at 4pm.
In the morning, there will be White, Yellow and Orange courses for non-Championship runners with entry on the day.
Parking will be in a Pay and Display car park within the University, cost £2. Please arrive by public transport or car share, if possible. Busses run frequently from the train station and city centre. The journey takes 22 min.
The walk from the car parks to Assembly is 500m on pavements. The Start for the Heats is 450m from Assembly; the Start for the Finals is 350m from Assembly. The Finish is adjacent to Assembly.
There is a wide range of accommodation available in Bath and the surrounding area and there are also many things to do before or after your orienteering. Further details are on Bath's Official Tourism Site.
The university is embargoed to competitors prior to the Championships.
Entries for the British Sprint Championships are now closed. There are no late entries available for Championship courses. There are no special entry arrangements for helpers, who should enter in the same way as everyone else.
The following day the British Middle Distance Championships will be held at Stockhill.
The British Middle Championships website can be found at www.britishmiddlechamps.org.uk
Return to the BOF Home page here.