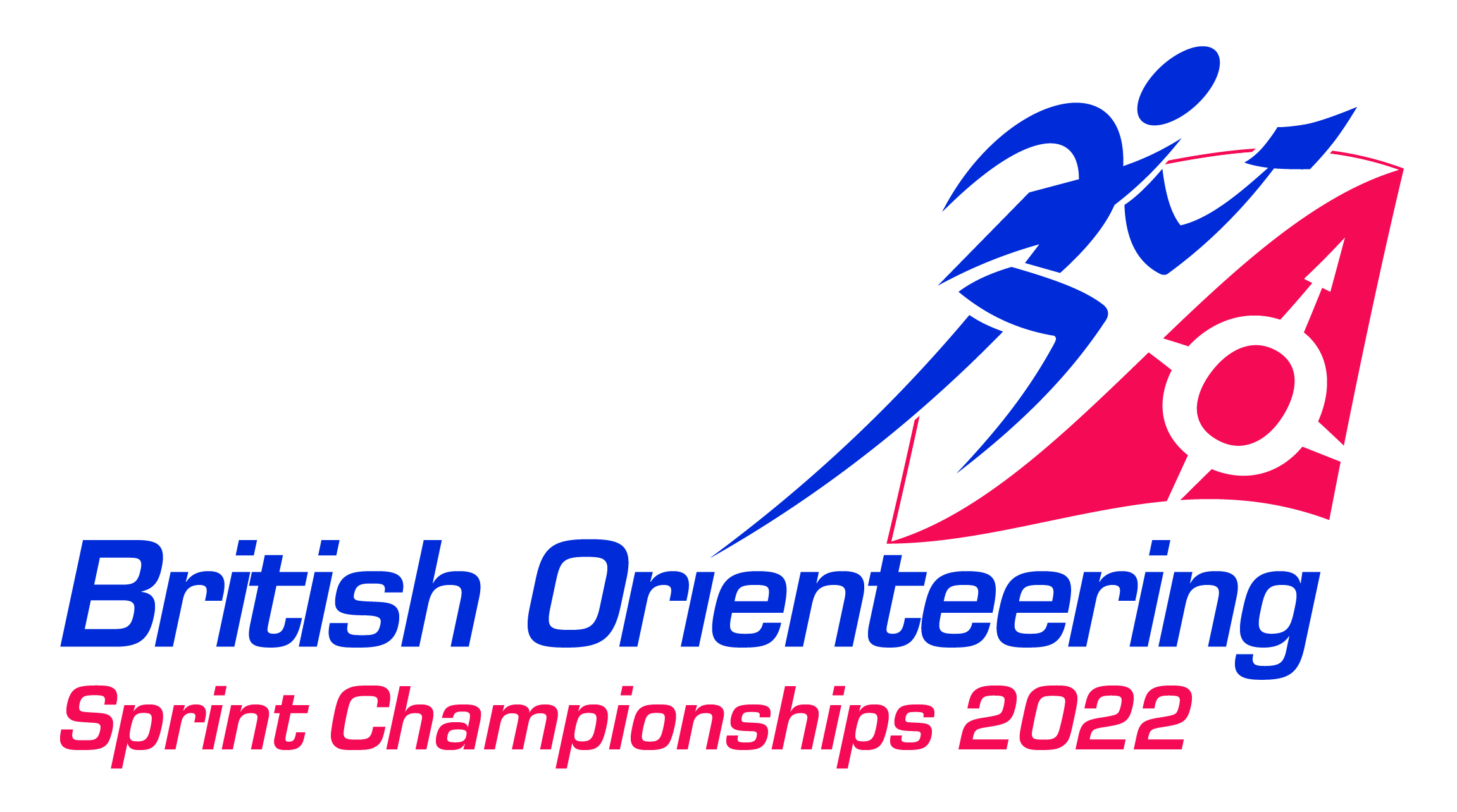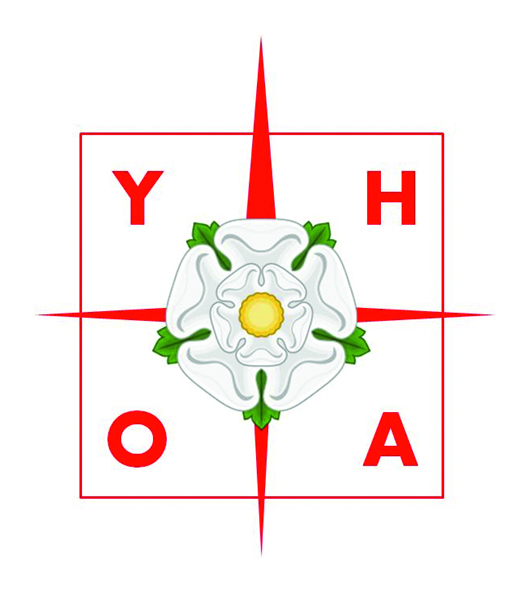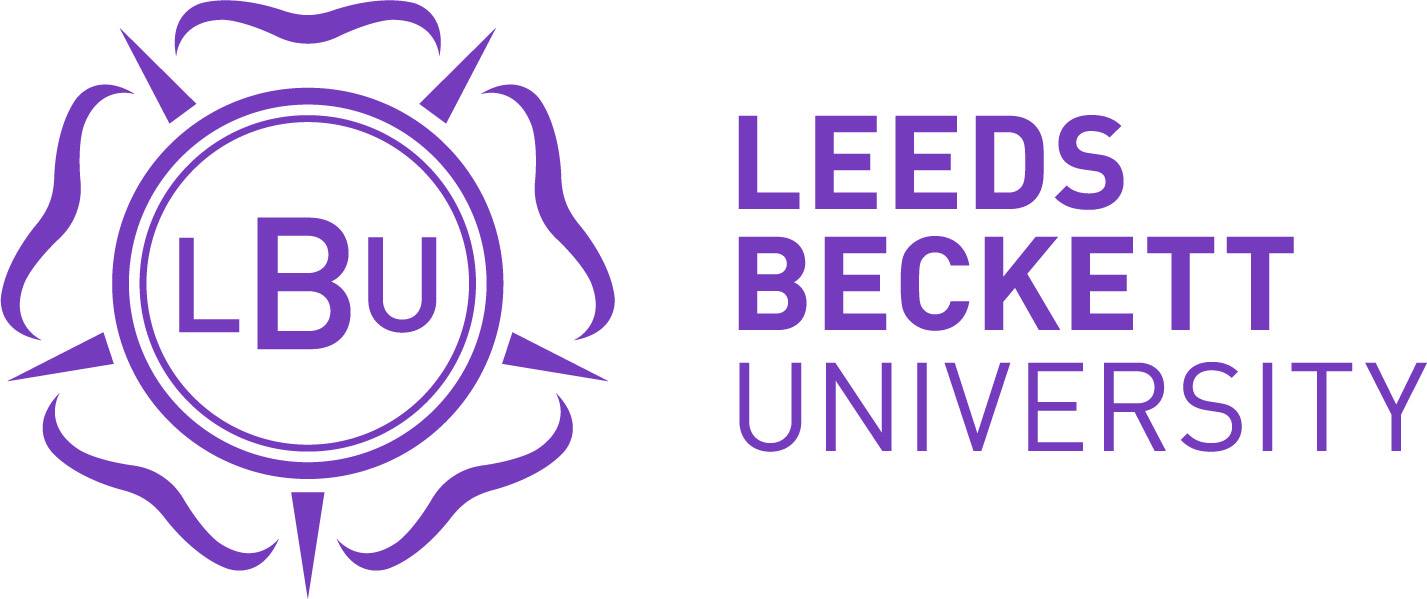 British Sprint Relay Championships
Saturday 11 June 2022
If you read nothing else please note the following
The venue is the Headingley campus of Leeds Beckett University

ALL competitors MUST enter the campus via Church Wood Avenue.

No dogs, club tents or banners are allowed.

From the car parks, the marked route must be followed without deviation. All other parts of the campus are out of bounds.

All competitors must go through the Carnegie School of Sport building to get to the arena.

Bib issue, enquiries, toilets and other facilities will be in the CSS building.

The arena will be inside the athletics track.

The elite race starts at 1400

Other classes start from 1500
Venue
The events will be held on the Headingley Campus of Leeds Beckett University.
Acknowledgements
We are grateful to Leeds Beckett University for the use of the campus and the excellent facilities. Particular thanks go to Maya, Jenny, Jonny, Phil, Lorraine, David, Mark and Sally.
Travel
Signage to the event and at the event will be limited. Please read the instructions and look at the diagram instead.
Please do not arrive before 12 noon unless you are helping early. Leeds will be busy over the whole weekend because the Leeds Triathlon is also taking place. It does not directly impact our event, but many roads nearby could be busier than normal.
All competitors must approach the campus via Church Wood Avenue (postcode LS16 5LF). Any other postcode for Leeds Beckett University may lead to the wrong entrance or even the wrong campus. Please be aware that signs for Leeds Beckett University at the entrance to Church Wood Avenue sometimes seem to get turned round! The avenue is clearly named on both sides of the road. ///upset.quiet.hits and SE 270369 will also get to the correct place – the university entrance at the end of Church Wood Avenue.
Whatever travel mode is used, the route to the Carnegie School of Sport building from the entrance and car parks will be clearly marked with red and white tape. Competitors must not deviate from this route. It is only about 300m to the CSS entrance from the furthest point.
Walkers and cyclists will see the red and white tapes from the entrance. Cyclists should dismount at the entrance and walk along the taped route. There are three obvious places very close to the CSS building where cycles can be left. Cyclists will need their own lock.
Travel by bus is very easy. From the city centre, buses 1, 6, 8 and 27 travel along the Otley Road to the Glen Road bus stop. It is then a 400m walk along via Church Wood Avenue to the entrance.
Headingley train station is about a 1.5km walk from the Church Wood Avenue entrance. Trains run about every half hour from Leeds, or from York via the Harrogate route. Leave from the north side of the station on a tarmac path between allotments. Cross Queenswood Drive and follow Queenswood Road. Take the first right up Foxwood Mount. At the top of the horseshoe turn right on a tarmac path that leads through a bit of Beckett Park. When you reach Batcliffe Mount, turn left along it and then along Batcliffe Drive. At the corner of Batcliffe Drive and St Chad's Drive, follow a footpath to the left of South Lodge. The footpath gradually swings left and after 400m reaches the entrance at the end of Church Wood Avenue. You must not deviate off this footpath or take any shorter route such as cutting across Beckett Park.
Cars. Please share transport if you have to come in a car. Parking will be in two car parks near the entrance as directed by a marshal. There are no pay and display charges on a Saturday. It is expected that car parking will be adequate in these two car parks, but if they do get full, you will be directed to park on Church Wood Avenue. Parking here is not restricted on a Saturday, but please be aware of the access needs of residents.
Minibuses are acceptable if they carry a minimum of 6 people, but drivers must contact the organiser in advance.
Campervans should not be brought to the site, except for small ones which take up no more than a normal car parking space. Please use public transport from your overnight base.
Timings
The event will be held in the afternoon. Timings are shown below.
1200 Car parks open
1215 Café, General Enquiries, Team Declarations and Bib Issue open.
1315 Latest time for Elite Team Declarations and Bib Issue
1400 Elite start
1415 Latest time for Team Declarations and Bib Issue for non-Elite classes
1500 Young Juniors (12-) start
1505 onwards – Starts for other classes
1630 Prizegiving
1700 British Orienteering AGM
Carnegie School of Sport building.
The new iconic Carnegie School of Sport building with its bright orange, high-level indoor running track, can easily be seen on the route from the car parks. All competitors will go through this building to use the facilities and enter the arena. There may be a security bag check as you enter. Please be prepared for this.
The large downstairs concourse is available to competitors. From the entrance the main toilets are on the right, with a few more along a corridor opposite on the left. Walking through to the end of the concourse, there is a good view of the arena from the ground floor balcony. General Enquiries and Team Declarations/Bib Issue will be in the far left corner from the entrance. A café and the exit route to the Arena will be in the far right corner from the entrance. The café has hot and cold drinks, sandwiches and savoury and sweet snacks. Changing and shower facilities are limited, but they can be used. They are accessed from the corridor by the café which is the exit for competitors to the arena.
CompassPoint will also be located inside the CSS building selling orienteering clothes, shoes and other orienteering essentials.
There are no secure arrangements for leaving belongings. Teams should make their own arrangements to look after each others' belongings whilst running. The building is not closed to university staff and students, though few are expected to be around.
If ground conditions are muddy (hopefully not in June), you may have to remove footwear before entering the building after running.
Team Declarations prior to the event.
Team declarations must be made via Fabian4 online from Tuesday 31 May and before midnight on Thursday 9 June.
Bib Issue and Team Declarations at the Event.
This will be inside the CSS building and available from 1215.
Team changes on the day of the event should be to deal with last minute situations where a change is unavoidable. There will be two copies of Team Declaration forms to be collected by team captains. If there are any last minute changes to teams, they must be clearly written onto both copies of the Team Declaration form. Whether there are changes or not, one copy of the Team Declaration form should be signed to confirm that all the information is correct and that the team qualifies as competitive. It is essential that SI numbers are checked very carefully as any incorrect SI number will cause a delay in the check/map issue area. Signed team declaration forms must be returned by 1315 for elites and by 1415 for other classes.
On return of the signed Team Declaration form, team bibs and any hired dibbers will be issued. Payment for any hired dibbers will be taken here in cash – please have the correct change.
Bib colours are
Leg 1 - Red
Leg 2 - White
Leg 3 for elite only – Yellow
Final leg for all - Blue
Enquiries.
This will be in the CSS building and open from 1215 to deal with any general enquiries.
The Arena.
This is accessed from the Carnegie School of Sport building via a corridor near the café. The arena for start, finish and changeover is arranged in the middle of the athletics track. See the diagram below.
There will be a First Aid tent with First Choice Medical Services First Aiders in the arena near the exit from the CSS building.
Club tents and sail banners are not permitted.
Please respect the quality running track. Competitors can walk on it, within the spectator boundary, but please be careful not to get mud or litter etc. on it. There is a kerb round the inside of the running track. Please be aware of it and do not trip over it. It will be removed near the run in from the last control, but not elsewhere.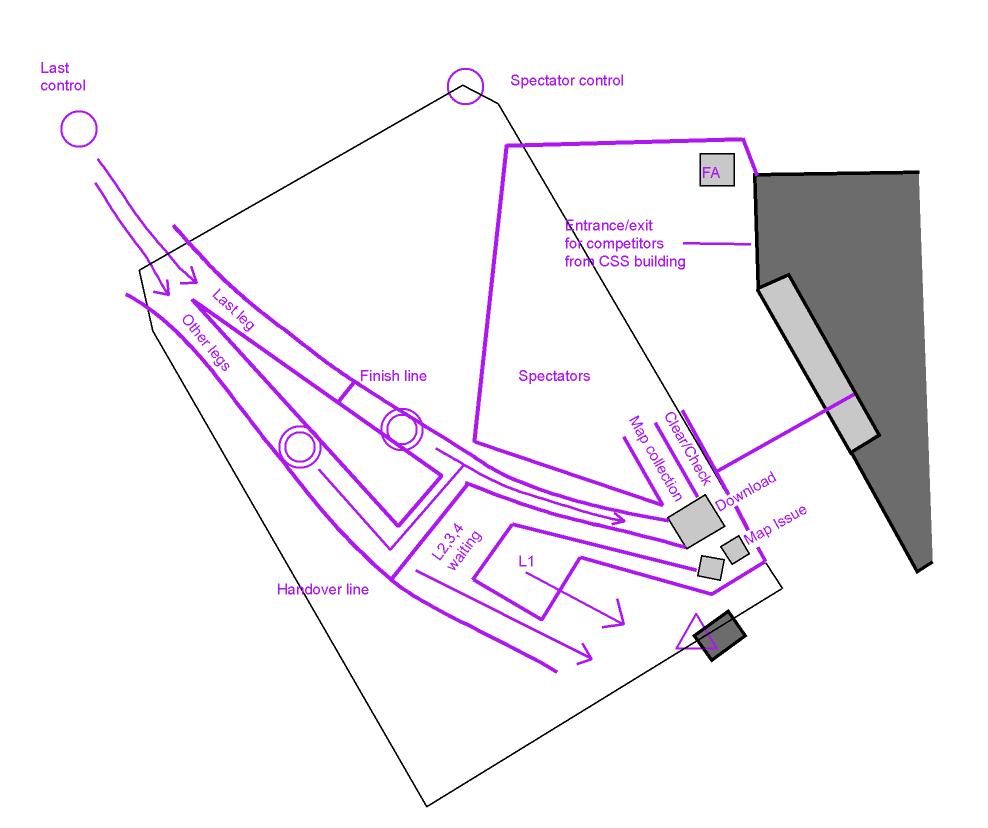 Planner notes and safety on the courses
Becketts Campus is a mixture of large, grand Victorian buildings with newer additions and halls of residence. It is interspersed with well-maintained parklands. You can expect the normal combination of urban terrain - largely hard surfaces and grass. There is modest climb on any course as the area is largely flat with a gentle overall slope besides a few grass banks and steps to negotiate. There will be minimal car movement on the day, but please be aware of the possibility of moving vehicles.
There are the usual hazards associated with university terrain. Please take care to avoid crashing into other competitors or members of the public on blind corners, and when going through narrow gates and passageways. Please take care where there are kerbs, steps, uneven surfaces, stationary vehicles, possibly litter, slightly rougher areas in parkland, and on steep slopes (one will be encountered soon after the start on some courses).
Expect a high density of controls within this fairly small area. Care has been taken to ensure close controls carry distinctly different descriptions and codes. However, it is your responsibility to check what you are dibbing. All classes start within the track area before heading out into the campus for the majority of the course. All then re-enter the track to punch a spectator control which should be visible to those spectating and those waiting to run. Most courses then leave the track again for a short final loop before re- entering for the last control. The Young Junior course and some of the middle legs of other courses omit this final loop and instead navigate directly from Spectator to Final control. Please be aware of this possibility if you are waiting for your incoming runner - they could be quick from Spectator to Finish.
Courses have been planned and controlled to maximise the use of the area and compensate for some very recently started construction works. Care has been taken to consider winning times along with an aim of providing each class with courses that will please them, be fair and produce worthy champions. The shorter middle legs are only slightly shorter in most cases in order to maximise gaffling options and give all participants an interesting run. Course ratio lengths, as suggested in the planning guidelines, have been somewhat modified for these reasons.
Notes for the Young Junior course 12-
The first control for all runners is within the track and in sight of the start. All runners then leave the arena through the large gate. There is a large skip here (shown on the map) which obscures the sight-line to the second control. However, it is easy to run round this and then look for the control. After returning to the track and the spectator control all navigate directly to the last control. Please ensure Juniors know to check their control codes as they will encounter many controls that are not theirs. Descriptions are pictorial.
Terrain and Map
The original map was drawn by Chris Burden. It has been extensively updated for this event by Quentin Harding. It is drawn to ISSprOM 2019-2 Sprint specification with a scale of 1:4000 (elite), 1:3000 (other classes) and 2.5m contours.
A black circle O is a special symbol representing a large floodlight tower.
There are a number of bike sheds. Following the mapping standard, these are mapped as buildings due to being impassable despite looking like canopies.
Strips of thickly scattered bushes are marked as 'Forest slow run' (pale green). They are easily passed through although visibility is slightly reduced.
There are narrow strips of vegetation along some embankments. These are marked with various shades of green to indicate runnability. Except where marked with impassable dark green, it is generally possible to find a way through these areas, but they may slow your progress.
Only the largest individual trees are mapped.
After finalising the courses we were alerted to a considerable construction site which has necessitated re-planning on all courses. We have just had time to add the newly constructed fencing. It is on your map as a fenced-off area rather than covering it in purple hatching to signify Out Of Bounds. This means the detail within the area can be seen, aiding navigation as the enclosed building is large. A small area of Out Of Bounds purple hatching has been used to show an off-limits area of car park. Your course has been planned so you will not need to cross any of this.
A large skip has been mapped as a temporary obstruction. You can easily run round it.
It is the responsibility of competitors to understand uncrossable features. Attempting to cross any of them could lead to disqualification.
Punching system and Controls
SportIdent timing will be used. All controls including the finishes will be enabled for contactless punching with SIACs. Hired SIACs and SI cards will be with issued with bibs. There will be no SIAC or SI card issue on the day.
Some controls will be on stakes. Others will be fixed to street furniture or trestles. Most will be grippled. All will have a pin punch attached and this is to be used in the reserve punch box on the map in case of SI failure.
Control descriptions
Control descriptions are printed down the left hand side of your map; there will be no loose descriptions. All descriptions are pictorial. Control codes are printed on the map, after the control numbers, in the style 1-34, 2-86, 3-67 etc. This does lead to more over-printing on the map however we believe we have succeeded in leaving your map legible.
Course Details and Relay Start times.
Course

Relay Class

Ages

Bib numbers

Call up

Start time

Approx run Distance

km

Climb

m

Map Scale

Controls

1

Elite

Any

101…

1345

1400

3.2-3.7

45

1:4000

26-28

6

Young Juniors

M/W 12-

601…

1445

1500

1.6

20

1:3000

16

5

Juniors

M/W 16-

501…

1450

1505

2.4-2.8

30

1:3000

22-25

3

SuperVets

M/W 55+

301…

1455

1510

2.5-2.8

35

1:3000

22-24

4

Ultra Vets

M/W 65+

401…

1500

1515

1.8-2.1

30

1:3000

18-20

7

Ad Hoc

Any

701…

1505

1520

2.4-2.6

30

1:3000

20-22

2

Vets

M/W 40+

201…

1510

1525

3.1-3.4

40

1:3000

25-27
The course distances given above are an estimate of optimum running distances. On the control descriptions on the maps, they are straight line distances. Course distances, climbs, and number of controls are approximate as relay legs vary slightly. For the elite class with 4 legs, legs 1 and 4 are shorter and must be run by females. For other classes with 3 legs, the middle leg is shorter except for the Young Junior class where all legs are the same distance. Your gaffle code (e.g.ADH) is printed on your map for post-race interest.
Call Up
Call up will be 15 minutes before each Leg 1 mass start. Other leg runners should ensure they are in the Changeover Pen in good time for their incoming runner. The spectator control will allow viewing of incoming runners from the Changeover Pen.
Map Issue and SI checks
Competitors are asked to ensure that their race bibs are clearly visible before they enter this area.
There will be SIAC battery test, clear and check, and a SIAC test just before the Punch Entry Check. The Punch Entry Check is to ensure that relay team number, runner name and leg number match the SI number. If there is no match, it is likely that a wrong SI number was entered on the team declaration form and there will be a delay to correct this.
Maps will be issued by helpers as competitors pass the map issue tents. Please check very carefully that the team and relay leg indicated on the corner of the map matches what is on your bib. It is the competitor's responsibility to check that they have been given the correct map as labelled. Maps will be sealed and any attempt to see the map before the start/handover will render the competitor's team liable to disqualification.
Start for Leg 1 runners
After map issue, tapes will lead Leg 1 runners to the start line. There may be more than one starting group in the area at the same time. Please keep in separate groups as instructed by officials.
Mini mass starts will take place if deemed necessary by the organiser.
Handover
From the last control incoming Leg 1 and 2 competitors (and Leg 3 of the Elite) must keep right where the taped funnel splits to approach the Handover line. The incoming Leg 1 and 2 competitors (and Leg 3 of the Elite) must first swipe/punch the finish box before touching their outgoing team member.
Leg 2, 3 and 4 runners should be able to see the previous runner from their team at the spectator control and running towards and from the last control. The spectator control is not far from the finish. As their team member approaches, next leg runners should line up along the handover line fencing in roughly the order that incoming runners are approaching. A touch is necessary for handover. As runners touch and leave the queue, others waiting for approaching runners should move along the fencing to allow others to join the back of the queue.
Finishing runners should then proceed to Download.
Finish
Incoming competitors on lap 3 (and Lap 4 of the Elite) must swipe/punch their final control and keep left where the taped funnel splits to approach the finish. The finishing order is that in which finishing runners cross the finish line. The finish box will be a short distance beyond the finish line and should be swiped/punched in the same order that runners crossed the finish line. Finishing runners should then proceed to Download.
Courses close at 1715.
Map Collection
Map bags will be labelled for each club competing. After download, maps must be placed in the appropriate bag. The map bags will be available for collection by team captains after the last competitor has started.
Results
Live results, as the event progresses, and Final results will be available on the Results page of the British Sprint Championships website.
Prize Giving
Weather permitting, the prize giving will take place outside in the Arena as soon as possible. The British Sprint Championship Trophy will be presented to the winning Elite team. Medals will be awarded to the first, second and third placed competitive teams in each class (except for the Ad Hoc Class). Mementos will be presented to first, second and third placed competitive teams in all classes. There will be a small something for all Young Juniors who are present at Prizegiving.
British Orienteering Annual General Meeting
This will be held in a room in the Carnegie School of Sport building from 1700.
Officials
Organiser Mike Cope (CLARO)
Assistant Organiser Mike Pedley (EPOC)
Planner Ruth Ker (CLARO)
Assistant Planner Quentin Harding (CLARO)
Controller Paul Taylor (CLOK)
Jury members - Steve McKinley (SN), Graeme Ackland (INT), Alan Rosen (HH)
Reserve Jury member - David Rosen (SROC)
Queries
Contact the organiser - mike.cope1800@gmail.com