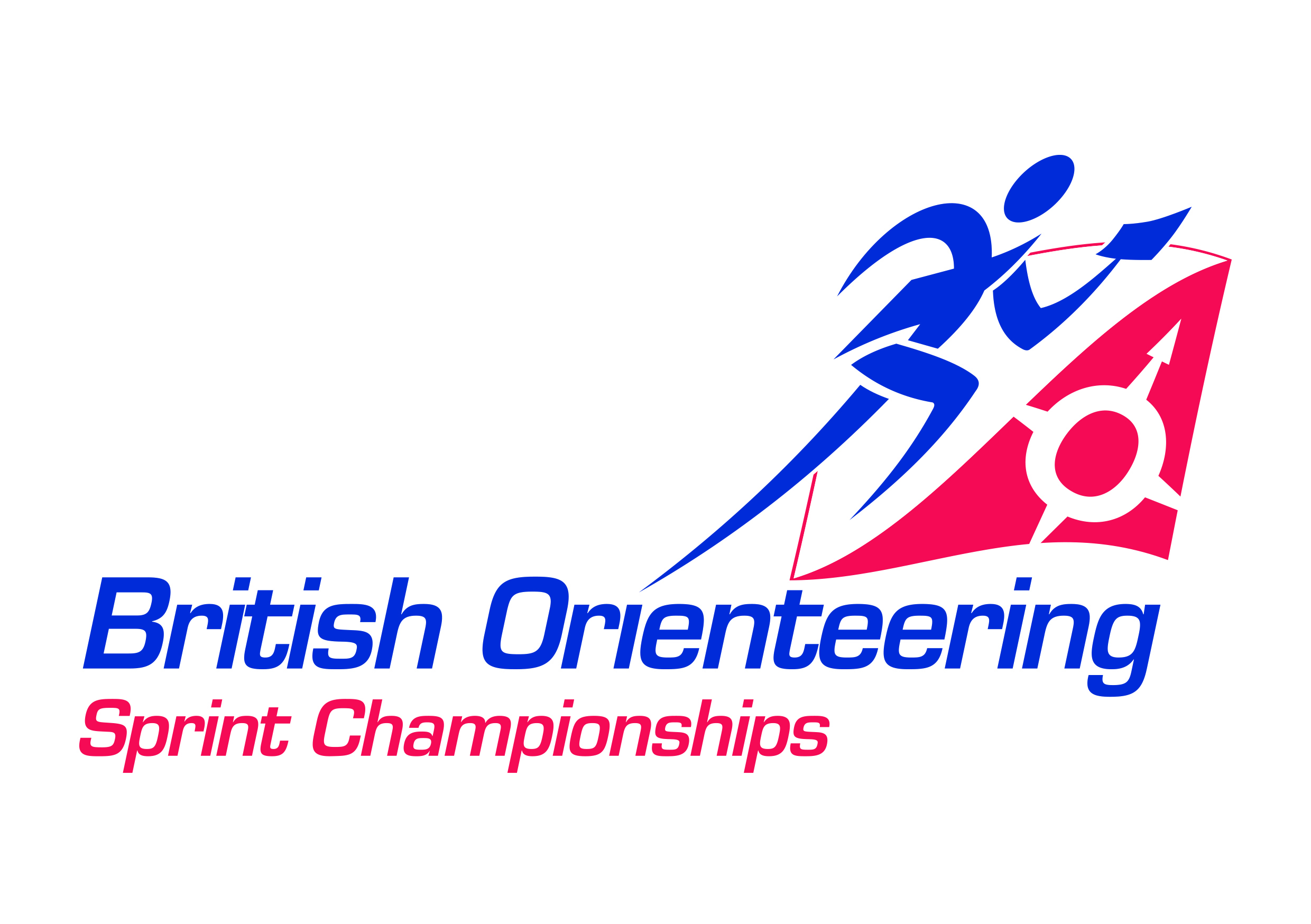 British Individual Sprint Championships
Sunday August 22nd 2021
Skelmersdale, Lancashire
Preliminary Details
Venue
The Event Arena is situated to the south of the Concourse Shopping Centre at Delph Side Community Primary School, with the Assembly adjacent to the Finish Arena within the school grounds.
Parking will be at the Concourse multi-storey car park, with a 1km walk to Assembly. There is a 2-metre height restriction for the multi-storey car park, vehicles exceeding this will be directed to alternative parking. As all parking space is restricted, please indicate on the Fabian Entry system what vehicles you will be using.
Terrain and map
The competition terrain is made up of complex housing with numerous cut throughs plus pedestrian bridges and underpasses and includes part of the Tawd Valley Park. Skelmersdale was last used for the 2017 North West Individual Sprint Championships but a completely new area has been mapped for this event by Peel Land Surveys. The map is to ISSprOM 2019 Sprint specification, both at 1:4000 and 1:3000 scale.
Timings
Race Qualifiers will be in the morning with start times approximately between 10.30 and 12.15. It is planned for the Finals to begin from 13.30.
Starts
Both the Qualifiers and Finals have remote start areas. An approximate 1km walk from Assembly will be required for each start position.
Trophies and Medals
British Championship Trophies will be presented to the winners of the Open classes. British Championship medals will be awarded to the first, second and third placed competitors in the Open and Age classes.
Competitors are only eligible for British Championship medals and trophies in the Open/Age class they have entered and if they satisfy the Eligibility requirements below.
Eligibility
The British Sprint Championships are open to members of the British Orienteering Federation and to members of IOF affiliated Federations. See section 2.1 of the British Sprint Distance Championships rules at British Sprint Distance Championships Rules for further information on eligibility to be a British Champion.
Shadowing
The shadowing of any competitor is NOT permitted as these are Championship courses.
Individual Classes
M/W10 to M/W16, M/W18, M/W20, Open to M/W85.
There is no Entry on the Day and no non-championship courses available.
Entries
Online entries only at www.fabian4.co.uk, open 1st July 2021. Closing Date 23:59 08/08/21.
Individual Fees:
| | | |
| --- | --- | --- |
| | Entries by 31st July | Entries after 31st July |
| Seniors | £23 | £27 |
| Juniors | £11.50 | £13.50 |
For the British Orienteering policy on Major Events Cancellation, Curtailment and refund please see British Orienteering
SIAC enabled Sportident will be used. SI card hire will be available online at the entry stage, at £4.50 for SIAC and at £1 for non-contactless.
All competitors take part at their own risk.
For the latest information check: https://www.britishsprintchamps.org.uk/
Officials
Organiser: John Kewley (MDOC)
Planners: Heats, Andrew Quickfall (SROC). Finals, Carol Edwards/Keith Tonkin (BL)
Controller: Tony Thornley (Aire)
Co-ordinator: enquiries – Norman Hall (DEE): sprintcoordinator2021@britishorienteering.org.uk
Entries: Kath Speak (MDOC): sprintentries2021@britishorienteering.org.uk