Terrain
The University of Bath campus contains a mix of multi-level, large and small buildings, playing fields and park like gardens with small copses. Google Street View can be used to explore campus footpaths.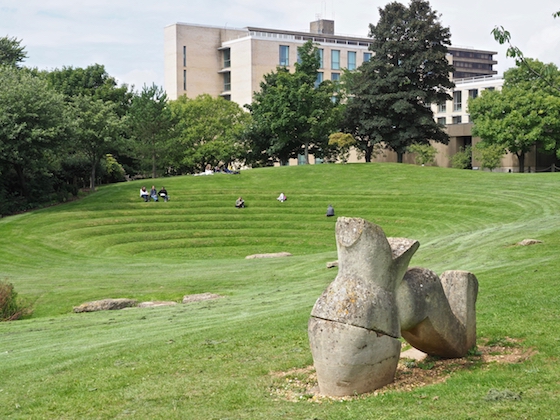 Maps
The map scale will be 1:3,000 for M/W65 classes and older and 1:4,000 for others, all with a contour interval of 2m. Competition maps will be printed on waterproof paper. The maps were significantly revised for this event during 2018 by Chris Johnson BOK. They are produced to the ISSOM specification.
More information on the map will be added later, including the special symbols used.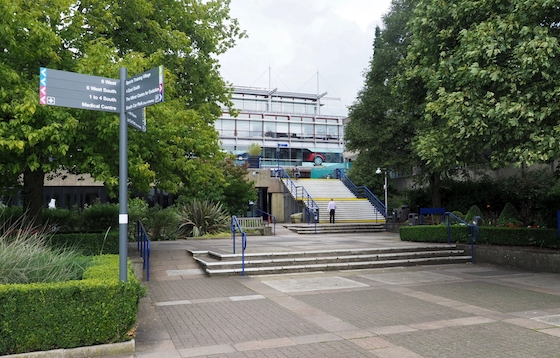 Electronic Punching
This will be a mixed punching event: normal SI cards or SIACs can be used. Controls will be enabled for contactless punching with SIACs.
SIACs will be available for hire with entries (not at the event) and must be returned at download after their use. A charge of £60 will be made for lost or non-returned SIAC cards.
SI cards will be available for hire at the event and must be returned at download after their use. A charge of £30 will be made for lost or non-returned SI cards.
If an SI unit fails, use the backup pin punch to punch the box on the map.
Courses
Both heats and finals will take place in the University of Bath campus. As well as the Championship courses, there will also be White, Yellow and Orange colour coded courses available to enter in advance or on the day. SIAC are only available in advance.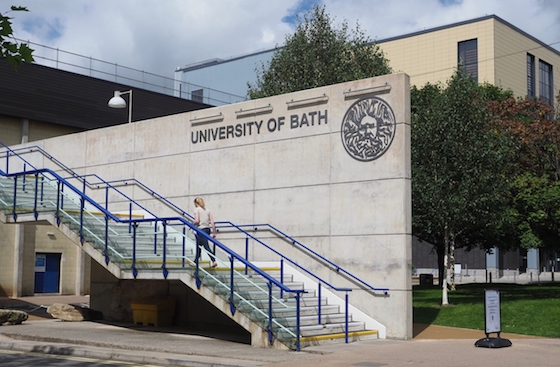 The provisional allocation of age classes to courses for the heats is shown in the following table. Courses have been planned so that the fastest times on each course will be in the range 12-15 minutes. Course lengths, climb and number of controls will be added later. The grouping of classes onto courses is subject to revision depending on the pattern of entries. The allocation of classes to courses is different for the finals but the same target winning times apply to the championship A final courses. B and C course finals will be shorter.
Senior Heats

Classes

Course details

Male

Female

Heat

Length

Climb

Controls

M Open, M16, M35, M40, M45

H-1

M50

W Open, W16, W35

H-2

M55, M60

H-3

M14

W40, W45, W50, W55

H-4

M65, M70, M75, M80, M85

W60, W65, W70, W75, W80, W85

H-5

M12, Orange

W12, W14

H-6

M10, Yellow

W10

H-7
Start times
Start times for the heats will be allocated in blocks based on age class and reverse order of ranking. They will be published on the SPORTident website at least a week before the event. Split times for parents will not be available and no changes will be made to allocated times. Separate arrangements will be made for helpers.
Start times for the finals will be based on the results of the heats. They will be in class blocks and within a block will be in reverse order of the results. There will be no special arrangements for helpers.
Competitor Clothing
Full body cover is not mandatory for this event. Shorts and running vests may be worn.
Free lockers are available near the changing rooms on a first come first served basis. Bags may be left in the indoor 100m track, but the University and organisers accept no responsibility for their security.
Race Bibs
Race bibs must be worn, unfolded and visible, on the chest by all competitors in both the Heats and the Finals. Safety pins will be provided at the Event Centre.
When collected please complete your details on the reverse of bib. Any competitor with a known medical condition that could give rise to a safety risk is strongly advised to complete the medical information on the back of their race number bib.
Those who qualify for the Open Class A Finals only are to collect fresh bibs from Enquiries as soon as the Finals Start Lists are published. These will be in reverse numerical order (the lowest starting last).
Those non-elite competitors who will be running in the British Middle Championships (on Sunday) will re-use their bibs.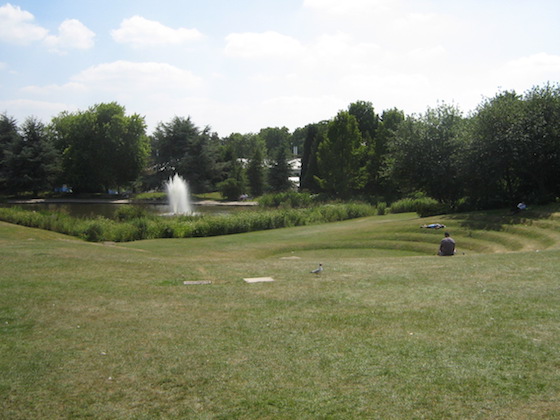 Return to the BOF Home page here.