The entry list for the British Sprints Championships 2018 is now closed. The entry list, including start times, can be viewed here.
Championship entries closed on 12 August 2018. Orange, Yellow and White courses can be entered on the day. Dibber number changes may be made online until 29th August or on the day.
Entry is on the basis of age class. Classes available are M/W 10 to M/W 85. For this competition, the entries in the M18, M20 and M21 classes are combined into a single Men's Open class and likewise, W18/W20/W21 are combined into Women's Open. If you are in an older age class and intend to "run up", you may enter the Open class.
Entry fees
| | | | |
| --- | --- | --- | --- |
| Entry Fees | By 15 July | By 12 August | EOD |
| Seniors (M/W21+) | £24 | £27 | n/a |
| Juniors (M/W20-) | £11 | £13 | n/a |
| Senior Colour Coded | £12 | £12 | £12 |
| Junior Colour Coded | £5 | £5 | £5 |
Senior fulltime students pay the Junior entry fees. Proof of status may be requested.
SIAC card hire is £2.30 per day for seniors and juniors. SI card hire is £1.50 for a senior for the weekend, free for juniors.
Any entrants unable to pay online should contact the Entries Secretary: entries.bocspmd2018@gmail.com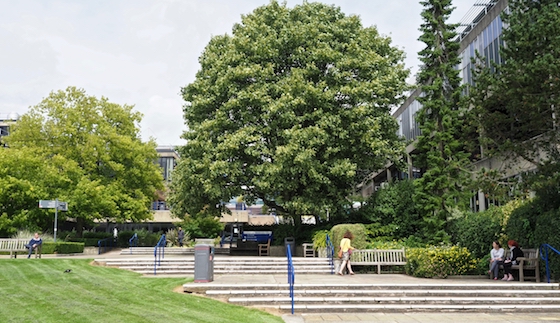 Cancellations
The event is covered by the standard British Orienteering major events Cancellation Procedure and Policy and Cancellation, Curtailment and Refund Policy here :
Entries can only be cancelled by contacting the Entries Secretary: entries.bocspmd2018@gmail.com.
Late entries
It will not be possible to allow late entries to Championship classes because the heats need to be pre-allocated. There will be entry on the day for Colour Coded courses.
Changes to entry details
If you need to register a change to your dibber please do it online until 29th August and thereafter at the Enquiries desk when you arrive at the event.
Eligibility
The British Sprint Championships are open to members of the British Orienteering Federation and to members of IOF affiliated Federations. See Competition Rule C: British Sprint Championships, for further information on eligibility to be a British Champion – here.
Vehicle information
When entering, please indicate the number and type of vehicle(s) you are bringing. Please ensure that a vehicle and its passengers are only counted once for each event. If travelling with someone else or using public transport, do not complete these sections.
See the section on travelling to the event in the event information section.
Safety
Orienteering is an adventure sport and competitors participate at their own risk.
Return to the BOF Home page here.